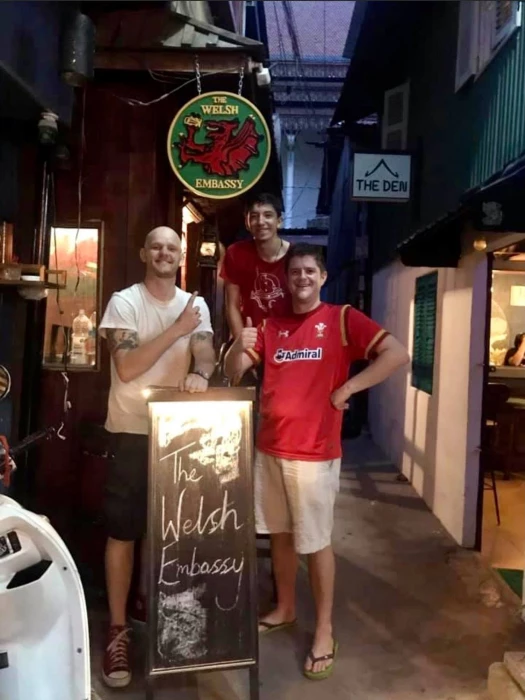 Our Story
We have always wondered why there are so many different establishments from different countries situated in different cities across the world. Our somewhat small country was rarely represented or known in many of these places. We both to Cambodia for an adventure and that is what we found. Having lived all round the world, Ross always had a dream to open a Welsh pub. After meeting Luke over a game of rugby the friendship grew and later the discussion began; we must make some representation of our small country here. The Welsh Embassy, Phnom Penh, was the first public house here to rectify this situation. The idea was to bring a little bit of Wales to those across the sea from us and to welcome people from near and afar to experience a little bit of our culture. Luke, from Swansea, and Ross, from Caernarfon are here to welcome you to a place where people of all creeds meet, drink and make merriment! We are currently in our infancy and intend to expand to all corners of the globe with the idea of spreading the culture of the Welsh pub.
What is it to be a Welsh pub? It is to be welcoming, fun, and proud. We are one of the smallest, most beautiful countries in the world, and we love to meet new people! We sing, we dance, we speak a language that few know, and we love rugby!
We look forward every day to meeting new people and having some great conversation with them.
We are the Welsh Embassy! Iechyd Da (Cheers in Welsh)!